Mission 1200 Micro Entrepreneurs (60% women)- Renewable Energy based Micro-Grids for Sustainable, Economic Development
Goal 7 of the SDGs aims to ensure that everyone has access to affordable, reliable, and modern energy services by the year 2030. The microgrid has the potential to deliver deep impact for multiple SDGs , including SDG 7 :
Significant number of communities/ villages in India/Asia/Africa are either still not connected with the grid or have unreliable, poor quality (line voltages as low as 150V AC) electricity.   ESF and Team E-Hands have identified 216 dark villages; spread across 8 States of India, for providing reliable renewable energy and thousands of income generation opportunities leveraging clean energy in these dark villages.  Your generous grant/donation to this mission will help build productive, sustainable mini grids leading to overall economic development.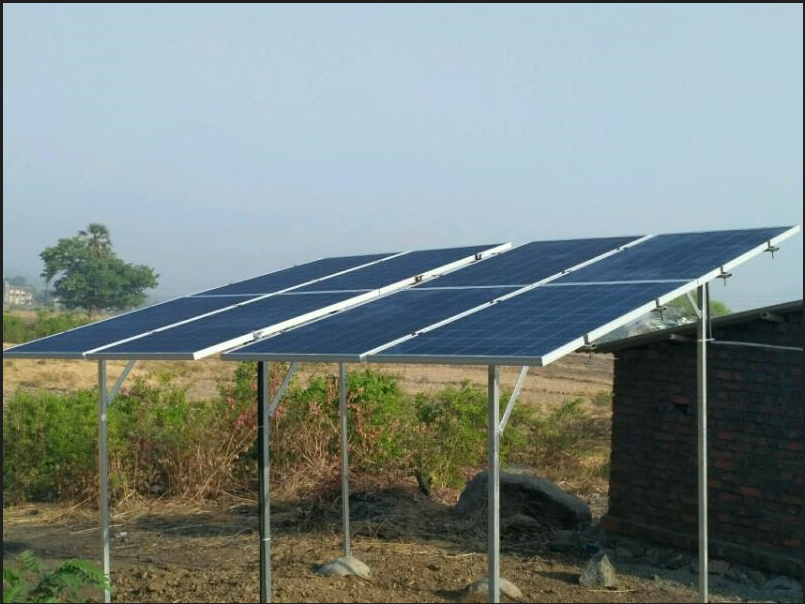 Microgrids deliver energy to power basic lighting, fan, and mobile charging at each home. Further, the Microgrids are designed to power the Balwadis/ Aanganwadis, Primary Health Centers, Primary Schools and Community Centers in each of the dark villages.  The sustainability of the microgrid; for 20 years is ensured by collecting small access fees from each home and fixed energy charges from the micro enterprises connected to the microgrid. E-Hands has been sustaining microgrids since 2012 across UP, Maharashtra, Uttarakhand, Sikkim and HP.  Currently, solar powered tailoring centers, drinking water plant on PAYG mode, beauty parlors/saloons, cold storage for  marketable agricultural surplus  of vegetables/fruits/flowers from the local produce for price arbitration, art centers , e-governance service centers, 3 wheeler EV charging stations and similar income generating micro enterprises are being planned in  various microgrids being rolled out
ESF teams have been working towards the execution of micro-grid projects since 2011 using the RE technologies such as solar, micro-wind turbines and hybrid solar-wind energy, thus contributing towards the SDGs.
E-Hands has an unique experience of executing over 1000 RE  projects across the country, including many of these  in some of the remotest , toughest  off-grid, off-road, off-network, high altitude ( 17,000+ feet) locations along with the community involvement in operation and maintenance of the sites for sustained performance of the microgrid. The oldest Microgrid is near Basti, UP operational since 2011.  Execution excellence is the core strength of Team E-Hands.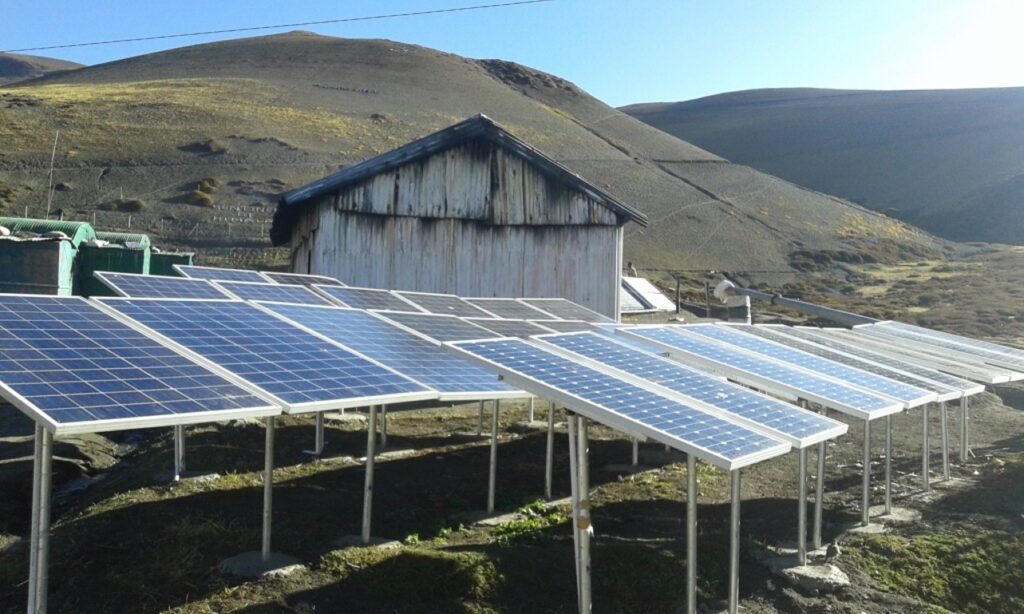 Typically, the Solar infrastructure (solar modules, batteries, inverters, switches, remote monitoring systems, safety equipment etc) of the Microgrid is housed in a central location in the village and the electricity generated will be distributed to each house through wires connected to this central room. In general, the land and the building for housing the control room is contributed/Provided by the Panchayat/Villages.
The total outlay for employment/ livelihood linked microgrid mission of ESF, spread over next 3-4 years is approximately INR 42 Crores ( 5 Million USD)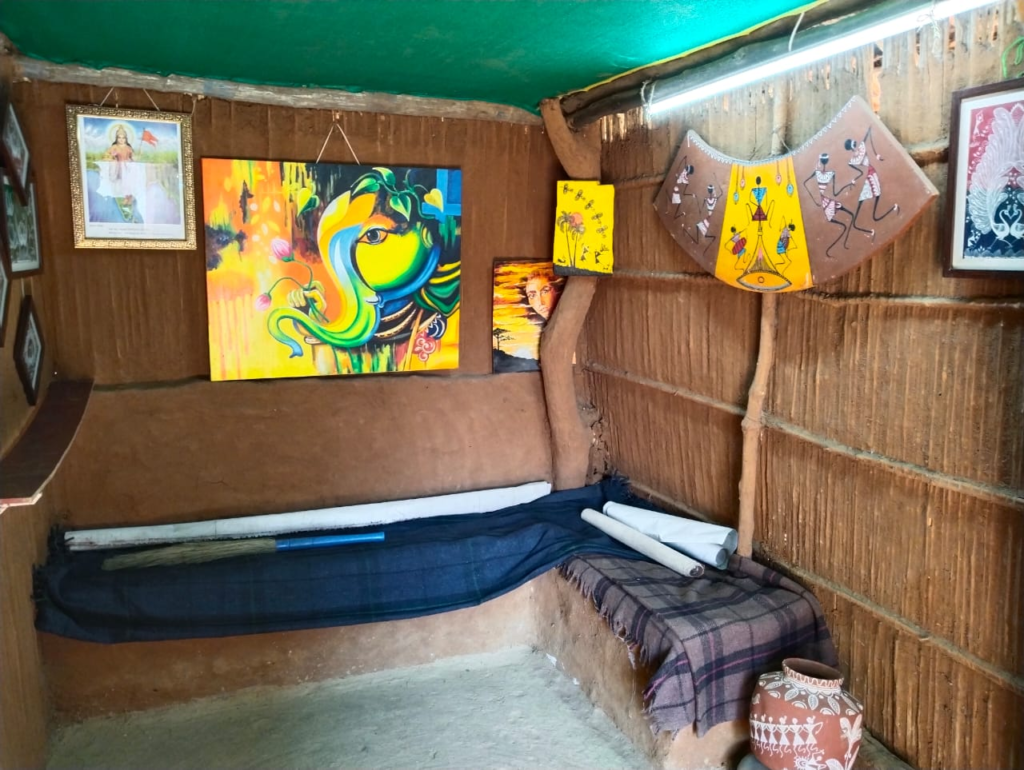 Benefits of Solar Lighting - Creative Arts workshop in the village.
Solar Modules of Microgrid in Palghar, MH
Community engagement in one of the Solar powered villages of ESF by Professors from IITMadras.